FLOWPIECES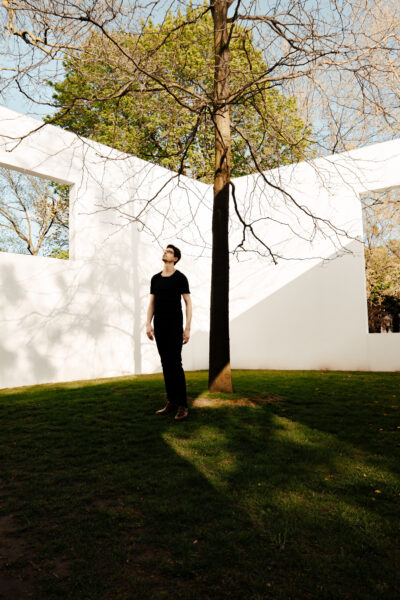 FLOWPIECES sind digitale Kunstwerke die ich am selben Tag komponiert, aufgenommen, produziert und gemixt habe. Die Stücke werden als digitale Unikate (NFTs) über die Platform OPENSEA zum Kauf angeboten. Mehr Infos unter: Was sind NFT's?
Folgt mir auf INSTAGRAM und verpasst keine Veröffentlichung.
My #flowpieces are composed, recorded, mixed and released in one day. Daily new sounds, straight from the oven.
All instruments/producing by Julian Bossert
Videos by people such as Mike Winkelmann alias Beeple
Follow me on Instagram:
https://www.instagram.com/julianbossert/
All FLOWPIECES can be purchased as unique digital works of art (NFT'S) via OPENSEA. More information: What are NFT's?
FLOWPIECE No181 Candy Cave
FLOWPIECE No179 Adding Things That Are Already There
FLOWPIECE No178 No Brainer
FLOWPIECE No177 Street Cred
FLOWPIECE No175 Multiphonix
FLOWPIECE No174 MU Groove
FLOWPIECE No173 Cosmic Ladder
FLOWPIECE No172 Soprano Sound Studies
FLOWPIECE No171 Breath Of Fire
FLOWPIECE No170 Three Chords
FLOWPIECE No169 Transpersonal Pitches
FLOWPIECE No168 Inevitable
FLOWPIECE No165 Leaving My Flat
FLOWPIECE No163 Hungry Eyes
FLOWPIECE No162 For John Coltrane
FLOWPIECE No161 Altissimo
FLOWPIECE No156 Pyramid Dance
FLOWPIECE No154 Attention Span
FLOWPIECE No153 Air Therapy
FLOWPIECE No152 Fast Five
FLOWPIECE No147 On Parade
FLOWPIECE No146 In A Nutshell
FLOWPIECE No145 Transpersonal
FLOWPIECE No144 Transcendence
FLOWPIECE No143 Back To Work
FLOWPIECE No140 First Sound
FLOWPIECE No139 Limbo III
FLOWPIECE No138 Sound Worrier
FLOWPIECE No136 Chapter III
FLOWPIECE No134 Ghostface
FLOWPIECE No133 For Dick Oatts
FLOWPIECE No132 Köttbullar
FLOWPIECE No131 Taking Vows
FLOWPIECE No129 Meta More Pho Sis
FLOWPIECE No127 Fossanova Abbey
FLOWPIECE No125 Larger Than Life
FLOWPIECE No123 One Two Three Four
FLOWPIECE No122 Depth Of Field
FLOWPIECE No121 For Camille Claudel
FLOWPIECE No119 Play The Room
FLOWPIECE No118 Heartglow
FLOWPIECE No117 Mushroom Dance
FLOWPIECE No116 Apple Rings
FLOWPIECE No115 Ode to Spongebob Squarepants
FLOWPIECE No113b Wallpaper (Remix)
FLOWPIECE No113 WALLPAPER
FLOWPIECE No109 Level 109
FLOWPIECE No108 Sandmännchen
FLOWPIECE No107 Stormtrooper Meditation
FLOWPIECE No106 Sax Solo add Piano then Bass and Drums
FLOWPIECE No105 Loco Loco
FLOWPIECE No104 Para Antonio Carlos Jobim
FLOWPIECE No103 Choro De Mochi
FLOWPIECE No102 Nutria's Mansion
FLOWPIECE No101 Waltz For My Wife
FLOWPIECE No98 Big City Sheep
FLOWPIECE No97 The O-zone
FLOWPIECE No96 Bears and Bulls
FLOWPIECES No95 Ethereum Rules
FLOWPIECE No94 Dogecoin Sucks
FLOWPIECE No92 Rhythm Changes in C 350bpm
FLOWPIECE No90 Tell Me About It
FLOWPIECE No89 Trust Your Gut
FLOWPIECE No87 More Light
FLOWPIECE No85 Jalandhara Bandha
FLOWPIECE No83 Magic Machine
FLOWPIECE No81 A Sudden Flash Of Energy
FLOWPIECE No80 Not to Label
FLOWPIECE No78 Music Is A Light From The Ground.mp4
FLOWPIECE No77 Paper Moon
FLOWPIECE No76 "For Keith Jarrett"
FLOWPIECE No75 "Haystack"
FLOWPIECE No74 "Worm Parade"
FLOWPIECE No72 "Space Xtasy"
FLOWPIECE No70 "feat. Eric Harland"
FLOWPIECE No68 "Dance 1000"
FLOWPIECE No66 "The Source"
FLOWPIECE No65 "Sexy Enough"
FLOWPIECE No63 "Levitation Exercise"
FLOWPIECE No62 "Easter Beaster"
FLOWPIECE No61 "I Can't Take Away Your Pain"
FLOWPIECE No60 "Looking Back"
FLOWPIECE No58 "Crazy Limbo Space"
FLOWPIECE No57 "VIVA HERMETO PASCOAL"
FLOWPIECE No55 "Contemplation"
FLOWPIECE No54 "Give Up Ctrl, Let Go"
FLOWPIECE No52 "Love At First Sight"
FLOWPIECE No51 "Love At First Sight"
FLOWPIECE No50 "Guten Abend Ebertplatz"
FLOWPIECE No49 "Make It Hurt"
FLOWPIECE No48 "Rorschach"
FLOWPIECE No46 "Eighties"
FLOWPIECE No45 "Discoworld"
FLOWPIECE No44 "I Wanna Dance"
FLOWPIECE No43 "To Hermeto"
FLOWPIECE No42 "Too Jazzy"
FLOWPIECE No41 "Lampions"
FLOWPIECE No40 "Fretboard Wonderland"
FLOWPIECE No39 "Eat The Rich"
FLOWPIECE No38 "I'm Here For You"
FLOWPIECE No36 "Pulsations"
FLOWPIECE No34 "To Die For"
FLOWPIECE No33 "ZOOMING IN"
FLOWPIECE No31 "EARLY SPRING"
FLOWPIECE No30 "I LOVE YOU"
FLOWPIECE No29 "Speedy Bike Ride"
FLOWPIECE No28 "Moving Clouds"
FLOWPIECE No27 "Et Trömmelche"
FLOWPIECE No26 "Digital Artwork"
FLOWPIECE No25 "A Hero's Journey"
FLOWPIECE No24 "2 Chick 2"
FLOWPIECE No23 "To Chick Corea"
FLOWPIECE No22 "Take This"
FLOWPIECE No20 "Honeymoon"
FLOWPIECE No19 "Elefanta"
FLOWPIECE No18 "DuGuDuGu-DANCE"
FLOWPIECE No17 "This Is The Way"
FLOWPIECE No16 "DIGITAL ART"